We can't stop hammering on the fact that using internet in this part of the world is very inconvenient. Saying it costs an arm and a leg is an understatement and for the reliability, the least said, the better. Therefore finding solutions that will help you save more on data usage is ideal– solutions that help you do online work offline are the best! That is why we are introducing to you gmail offline.
Before we get started, there's bad news for fans of Firefox, Edge, Opera and their various forks – you can only access Gmail Offline using Chrome. Google also warns against syncing your emails on a shared PC.
Classic Gmail Offline
If you're sticking to the classic Gmail, start by downloading the Gmail Offline app from the Chrome Web Store. Hit 'Add to Chrome', give the app permission to display notification and select it from the list of shortcuts that appears. Now select 'Allow offline mail', then 'Continue'. You can now access your mail offline any time by navigating to chrome://apps.
Gmail Offline has a streamlined design that hides all but the most commonly used tools, but you can find the options to move messages to folders, report spam, apply labels and more under a menu on the top right.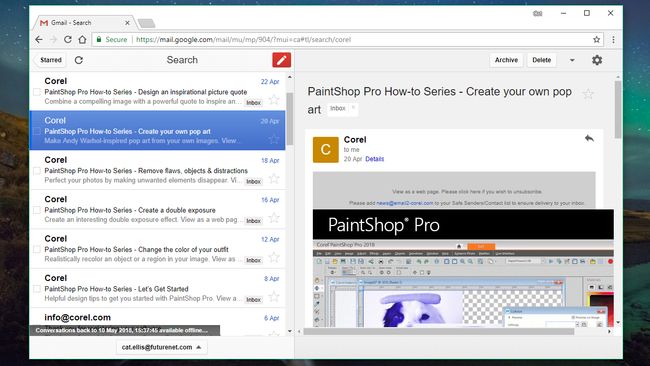 Selecting the 'Settings' button at the top right lets you choose how much mail to download (from the last week, two weeks or month) and offers a simple toggle for activating you out of office message – extremely handy if you're heading away somewhere without internet access or you are not sure when your service provider will start messing around with your connectivity.
You can also compose emails in the usual way, including attachments, and these will be sent automatically next time you're online.
New Gmail Offline
On the off chance that you've moved up to the new Gmail, with its Secure Mode, snoozing, pushing and nudging, offline mode is as of now implicit. The way toward discovering it isn't horribly exquisite – the application for the classic Gmail looks significantly more engaging – yet we're certain Google will sort that out.
Click the gear icon and select 'Settings', then click 'Offline' and select 'Enable offline mail. You can now choose which emails to sync (from the last seven, 30 or 90 days) and whether to include attachments.
You'll additionally need to choose whether your synced emails ought to be put away on your PC after you log out of your Gmail account. It's more secure to have them erased each time, yet re-syncing them all could gobble up a ton of time. When you're cheerful, hit 'Save changes'.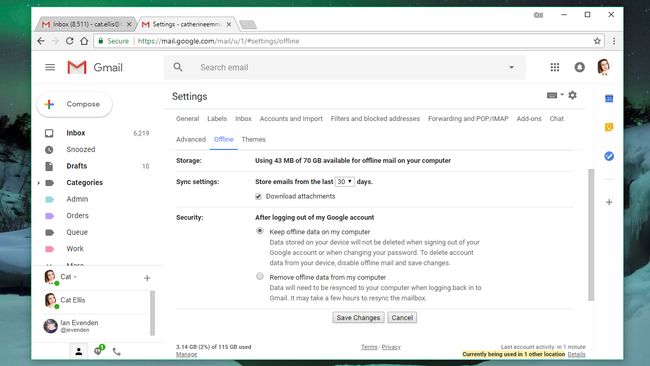 Now, provided you're already logged into your account, you can go offline and continue using Gmail as normal. Once you're back online, your inbox will be updated and any messages in your outbox will be sent.
Want to get rid of your synced emails? Hit the 'More' icon in Chrome (three dots in a vertical line) and select 'Settings'. Scroll all the way down and select 'Advanced' . Click 'Content settings' and select 'Cookies', then click 'Remove all' under 'See all cookies and site data'. Hopefully Google will make this process more intuitive soon as well.
So that's it. Whether you're out of data, have slow data connectivity or going through anything that prevents you from going online, the solution for sending emails offline is very simple. Just play around gmail offline and you'll be sorted. Don't worry your head about unavailable internet anymore. There are tonnes of solutions out there to make work easier. Just stay with us.
Worth sharing? Please share on Facebook or Twitter. It helps more people see it.