The years 2020 and 2021 served as a stark reminder of the importance of computers in our daily lives, at work, at school, at home, and in almost everything we do. It began around March 2020, when several employees took their work computers home and didn't return to the workplace for at least 18 months. We modified how we attended meetings, cooperated on projects, and learnt new things throughout that period. However, our work-from-home and learn-from-home technologies were much the same as they were before the COVID-19 outbreak.
Unfortunately, that work laptop wasn't designed for all-day video meetings or sitting in a virtual classroom. Case in point: Most laptops still had lousy webcams and merely good microphones during this time. You could always tell when someone had a hard-to-find full-HD standalone webcam (or better) with a good eye line and clear image. Many people were stuck with a MacBook Air, with a tilted up-the-nose shot and soft and blurry vision.
It's not that we didn't know that turning every home office into a primary office would mean more people would want better cameras, mics, displays and more. But we were reacting to that need by designing a new product or new features, then getting something manufactured and into stores. That's why it's only as we step into 2022, at CES and beyond, that we're starting to see even simple features like full-HD webcams go mainstream.
Below are 2022 new laptops designed powerfully to handle more workload and resolve latency delay
HP Spectre x360 14
From its privacy features to its pen to its performance, this laptop hits all the marks. With so many people still working from home, having a handful of office-friendly features goes a long way. For example, the 2021 version of the HP Spectre x360 14 is the company's first Spectre two-in-one with a taller 3:2-ratio display. While 16:9 wide-screen displays are nice for entertainment, a 3:2 display is roughly the same as a standard A4 sheet of paper and has about 20% more vertical viewing space than a 16:9 display. That means you do less scrolling when you're working. It also makes it more comfortable to use as a tablet, especially with the included active pen.
Pin
The Spectre x360 14 is not a bargain, however. It's a premium model and is priced as such, currently starting at $1,170 on HP's site. It can be set up with an 11th-gen Core i5 or i7 processor, 8GB or 16GB of memory, up to 2TB of storage and a choice between two 13.5-inch 1,920-by-1,280-pixel displays, one with 400-nit brightness and the other with 1,000-nit brightness and HP's privacy screen feature, which makes it difficult for onlookers to see what's on your screen.
Dell Inspiron 16 Plus
The Inspiron 16 Plus 7610's large screen makes for a sizeable and weighty laptop, but there's plenty to like here, including a good display, all-day battery life and plenty of ports and connectors. Larger laptops are becoming more of a 'thing', with 16-inch screens providing significantly more space for work and play than 15.6-inch devices. Discrete graphics and powerful processors are obvious features to include with a large display, enabling creative and entertainment use cases. That's what Dell offers with its Inspiron 16 Plus 7610, and with several configurations available, you should be able to specify exactly what you need.
Pin
The Inspiron 16 Plus 7610 is large and heavy, weighing up to 2kg (4.4lbs) depending on the configuration. It will challenge your shoulder strength — and that's without factoring the large power brick into the weight equation.  The laptop measures 355.28mm wide by 247.5mm deep, and is 18.99 mm thick at the back, tapering slightly to 16.80mm at the front (13.99in. x 9.74in. x 0.75-0.66in.). Apart from the large screen, the other reason for the size and weight is the sturdy chassis. Although there's no mention of MIL-STD compliance in the spec sheet for the Inspiron 16 Plus, the outer shell is aluminium top and bottom, and the lid of my review unit was reassuringly solid.
Apple MacBook Air M1 2020
With the MacBook Air (M1, 2020), Apple has given its thinnest and slimmest a giant leap forward in performance. The 2020 Air comes with the Apple M1 processor, the manufacturer's highly-acclaimed, impressively powerful ARM-based chip, under its hood, giving it just the right boost it is long deserved.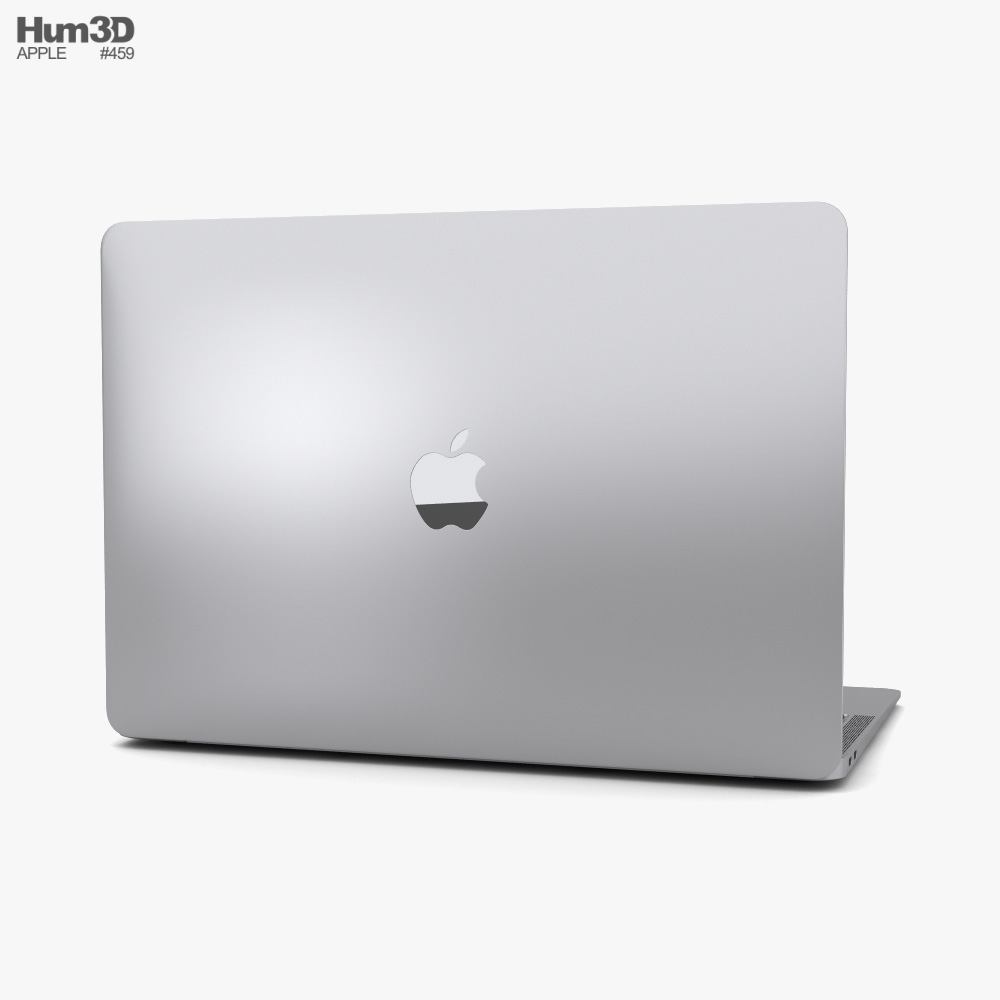 Pin
Alongside the macOS 11 Big Sur it comes pre-loaded during its release any MacBook Air M1 you purchase now should either come with the new macOS Monterey or have a free upgrade to it, it has become among the most powerful thin and light laptops. It boasts improvements in performance, as well as better power-efficiency and longer battery life while sticking with the same pricing as its predecessor ($999 / £999 / AU$1,599), the MacBook Air (2020).  The MacBook Air (M1, 2020), therefore, offers upgraded internals without any additional cost. So, if you weren't swayed by the Intel-based model, then maybe this one will change your mind.
Microsoft Surface Pro 8
Microsoft has been selling Surface Pro models with basically the same design since at least 2015. In 2019, it somewhat rectified that by releasing two flagship models. There was the Surface Pro 7 a powerful, practical machine with a four-year-old design and the Surface Pro X a modern-looking, thin device with a slow ARM chip that wasn't compatible with all kinds of popular apps.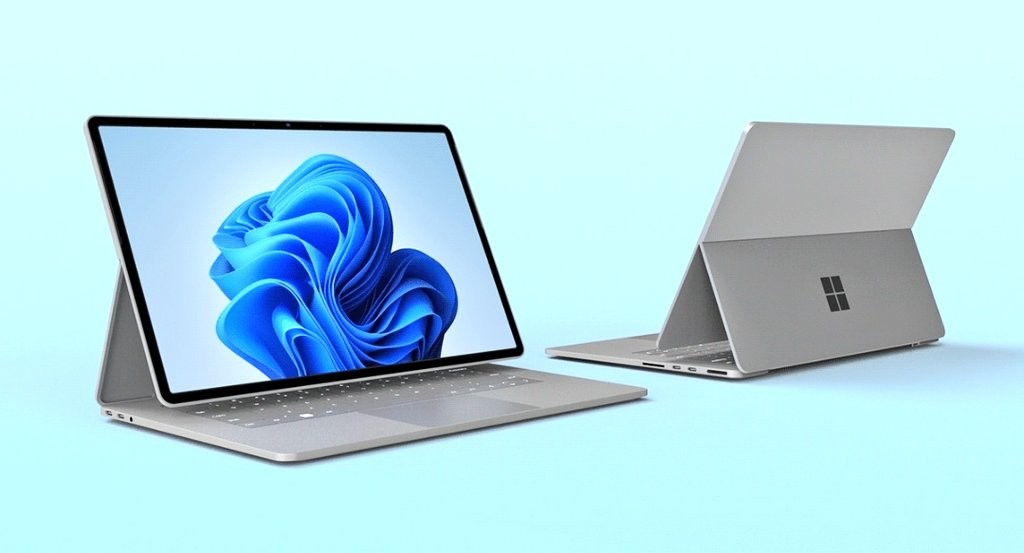 Pin
Neither of these devices was really what I'd consider an ideal machine they both had serious drawbacks. "I wish this looked like the Surface Pro X," lamented Tom Warren in his otherwise positive review of the Surface Pro 7. Across the internet, reviewers begged Microsoft to find a way to put the Pro 7's chips in the Pro X's chassis. And now, two years later, that's exactly what Microsoft did. The $1,099.99-and-up Surface Pro 8 is the best of both worlds it takes the best parts of the Pro 7 and the best parts of the Pro X, and puts them in one really excellent device.
Lenovo Yoga 7i (14-inch)
Pin
The Yoga 7i offers stellar performance, a long battery life, solid speakers and a colourful 14-inch display packed into a premium chassis, all for just $649 (originally $899). Despite that, for $649, the Lenovo Yoga 7i is one of the best 2-in-1 laptops that you buy right now
Acer Chromebook Spin 713 (Currently unavailable)
Acer has made three significant upgrades to the best-in-class Chromebook Spin 713. The first is that the device now has Intel's newest 11th Gen processor. The second is that the USB-C ports both support Thunderbolt 4. And the third is that it now has an optional fingerprint reader (which isn't available yet but will be in the future).
Pin
These aren't the most revolutionary spec bumps in the world. The rest of the Spin 713 remains the same: it has a fantastic 3:2 touch display, a good backlit keyboard, a smooth touchpad, and good value for its premium components. But the changes add up. And they serve to push the Spin 713 even further ahead of its competition than it was before. It's very much still the Chromebook to buy.
Dell XPS 13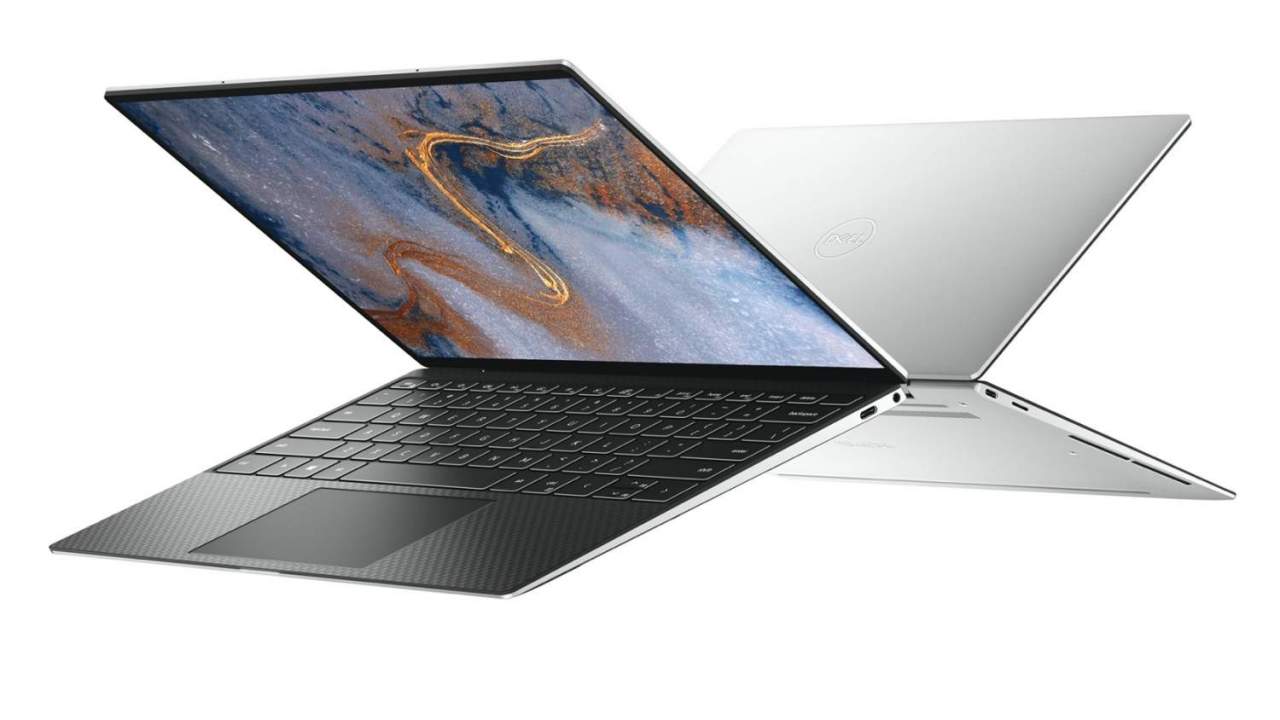 Pin
That's thanks to powerful internals like a 2TB NVMe SSD, 16GB RAM, an Intel Tiger Lake CPU, and, of course, a gorgeous almost bezel-free 16:10 full HD display that can be upgraded to 4K.
HP Pavilion Aero 13
More upscale than your average Pavilion, the 13-inch Aero is a less-expensive MacBook Air alternative. The HP Pavilion Aero 13 is not your average Pavilion laptop, a product line that is decidedly average.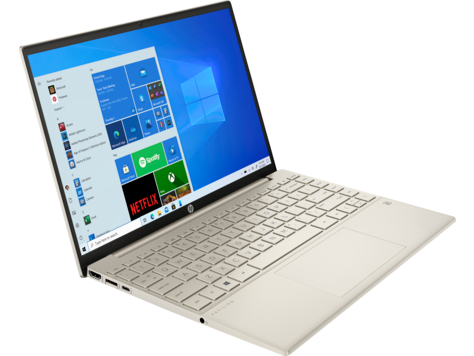 Pin
For HP, Pavilion is its everyday line with a focus on value, while its Envy and Spectre lines are the midrange and premium models, respectively. But wow, HP packed a lot of value into the Aero 13: Eye-pleasing magnesium-aluminum chassis, strong processing performance, long battery life, a bright, colourful display and a weight of just 2 pounds (0.94 kilograms). Amazingly, with all that it offers though, it has a starting price of $750.
Acer Swift 3
it is an ultraportable laptop packing a 13.5-inch display with a boxy 3:2 aspect ratio that made us declare it was hip to be square. The 2021 edition of the Swift 3 (starts at $749.99; $999.99 as tested) reverses the course with a 14-inch screen that features the more common and rectangular 16:9 ratio, and it has us pining for last year's taller view and reduced scrolling.
Pin
If you don't mind the wider display (or expressly want it because you watch a lot of movies on your laptop), there's a lot to like about the new Swift 3, from its all-metal chassis and Thunderbolt 4 support to its luxuriously long battery life and reasonable price. However, it doesn't bump the Dell XPS 13 and its stellar 16:10 display from our ultraportable Editors' Choice honours list.
Apple MacBook Pro (2022, 16-inch)
Let's start simply: the new MacBook Pros with M1 Pro and M1 Max chips are incredible — the fastest laptops we've ever tested in some tasks, with some of the longest battery life we've ever seen. Apple's big bet on moving away from Intel CPUs and AMD GPUs in favour of its own Apple Silicon chips is paying off in meaningful ways, and if you can afford one of these machines, you will be very happy with them. They're great.
Pin
That said, the new MacBook Pros are not without their quirks, and the Mac software ecosystem is still catching up to Apple Silicon in general and Apple's pro hardware GPU ideas in particular. So things aren't quite as simple as our first impression of the MacBook Air with an M1 chip last year depending on your needs and the tools you use, the Mac software ecosystem might not let you actually get the most out of these machines for a while yet.
Razer Blade 14
Razer has finally found the perfect balance between power and portability with the Blade 14. It features AMD's latest processor, NVIDIA's RTX 30-series GPUs, and a responsive 14-inch display, but it wraps all of that together in a sub-four-pound package.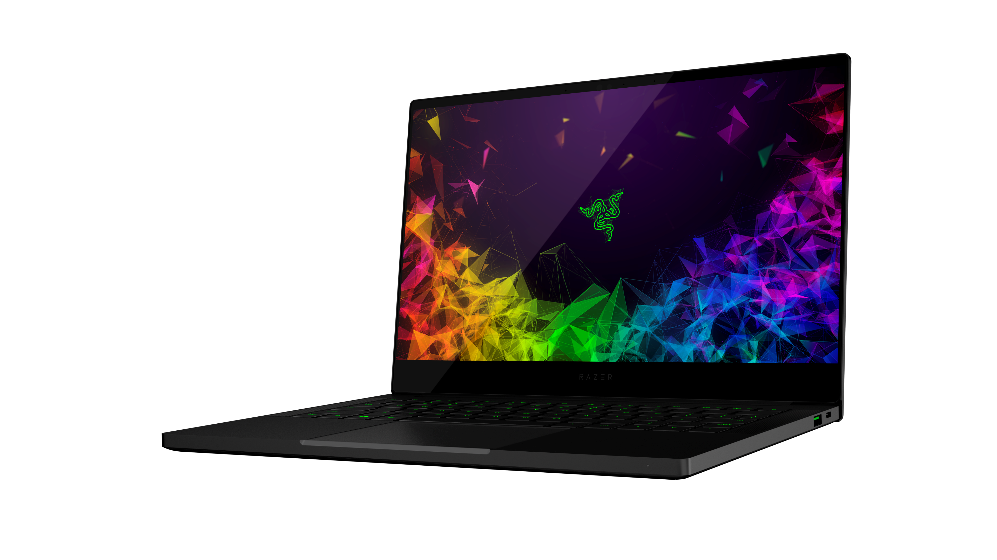 Pin
What's not to love? While Razer's 13-inch Blade Stealth is even lighter, I've always found it to be woefully underpowered and dramatically overpriced. But the Blade 14 represents what Razer does best: delivering powerful hardware that feels more polished than the competition.
LG Gram 17
The case for choosing a laptop with a jumbo screen larger than 15 inches has never been stronger. The much-improved LG Gram 17, with a gorgeous 17-inch QHD display, is exhibit number one.
Pin
This $1,799.99 laptop is fresh for 2021 with an 11th-generation Intel Core i7 processor, a redesigned keyboard and touchpad, and a sleek black livery. Even better, it continues to stay below three pounds (2.98 pounds, to be precise). It's unquestionably the best 17-inch laptop you can buy if you're not a gamer or multimedia content creator.
Lenovo Yoga 9i
Lenovo is a big player in the convertible laptop sphere, and the Yoga 9i is its top dog. A sequel to the Yoga C940, the $1,299.99-and-up 14-inch Yoga 9i is a capable laptop in almost every area that matters, with a comfortable keyboard, respectable battery life, and some of the better specs you can get at its price point. But there's one area where it's far ahead of the pack the audio.
Pin
Yes, you read that correctly. There's actually a 14-inch laptop out there with very good audio. I know. I'm shocked to be typing that, too. Though it doesn't quite surpass the likes of HP's Spectre x360 and Microsoft's Surface Pro 7 Plus in many other areas, the Yoga 9i's innovative speaker design keeps it very much in the premium mix as an exceptional entertainment and multimedia machine.
Dell G15
Pin
The Dell G15 Ryzen Edition might be affordable, but it's still one of the boldest-looking gaming laptops you can buy. The Dell has impressive build quality, too it's strong enough to carry in a bag. Dell's machine might look good, but it's not slim or light.
Razer Blade Pro 17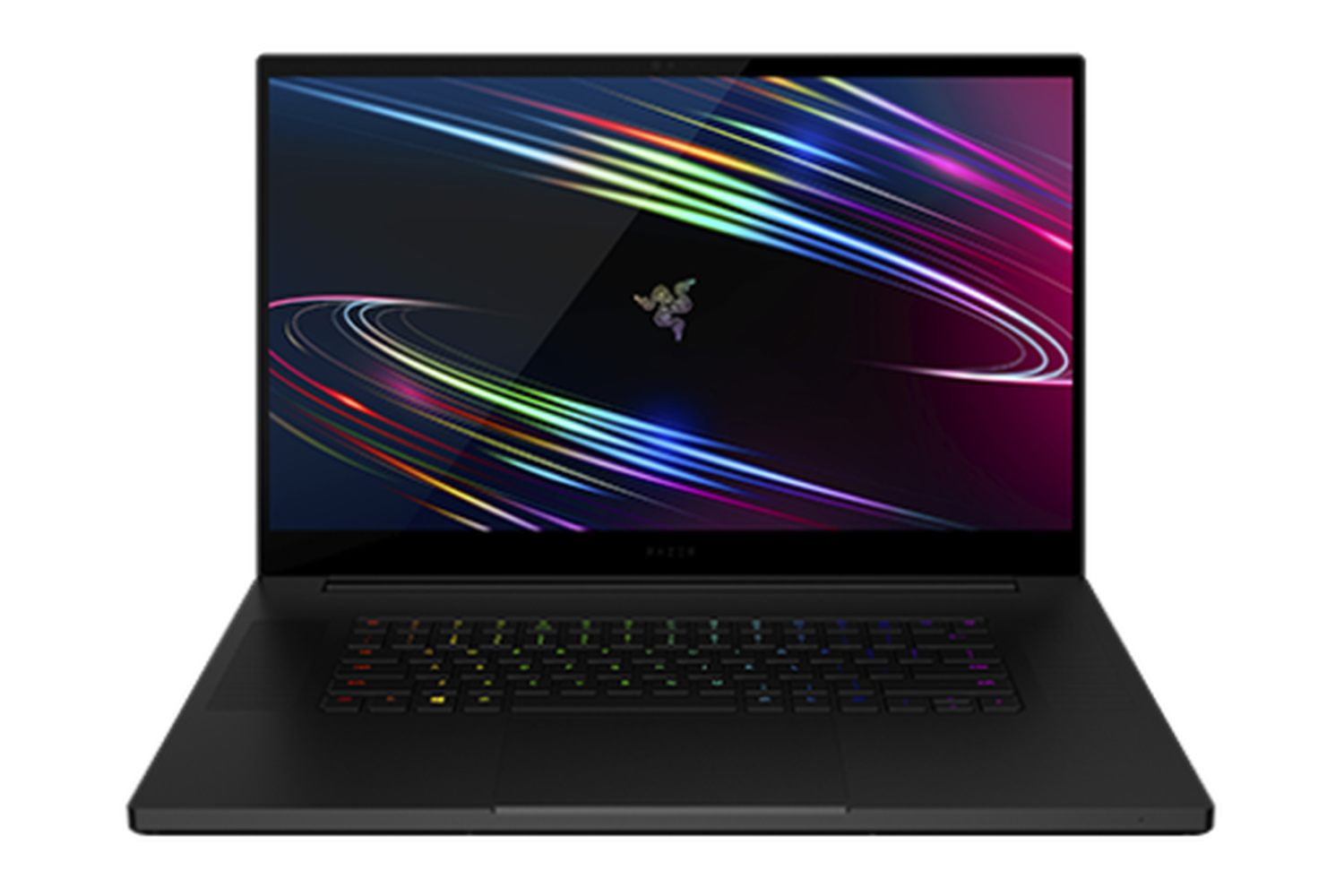 Pin
Packed with the brand-new RTX 3000 series laptop GPUs from Nvidia, the Razer Blade Pro 17 (2021) is an immensely powerful and expensive device. While it's a beast at playing games, it's also an excellent creative workstation as well, so if you're looking for both, then the price will seem more palatable.
To add to this or start a conversation, join our forum to share your opinions with other readers. For stories of this sort and more, do well to log on to www.jbklutse.com or visit us on Facebook